Key Contacts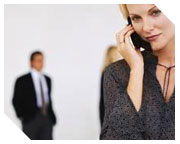 If you would like to contact us directly, please use one of the following emails, numbers, or addresses:
Quios USA
1224 Sesame Ct.
Sunnyvale, California 94087
United States
Tel: +1 415 778 6190
Business-to-business Contacts

To request our FREE white paper on launching US short code campaigns, click here.

For sales enquiries, contact sales@quios.net.
For general-purpose technical questions, contact support@quios.net.

For setup and integration-related issues, contact setup@quios.net.


Consumer Contacts

Quios is a mobile aggregator that enables mobile content providers, marketers, enterprises and brands to deliver content to mobile phones and bill for their services. Businesses utilize our network to run their mobile business and connect to mobile operators (mobile carriers).

In most cases the actual content providers name will appear on your phone bill. However, in some instances the Quios name may appear as well or it may be provided to you by your mobile operator. This occurs because the carriers trust us to help deliver and bill for content on behalf of our clients.

If you have any questions related to charges on your cell phone bill or messages received, please send an email to stopmessages@quios.net and clearly specify your phone number and the 5 digit short code identifying the message you've received. The 5 digit short code will show up as the originator (or From Address) of the message.


© 2011 by eWingz Systems, Inc. All Rights Reserved.