A Wealth of Opportunities Exist through Partnership with Quios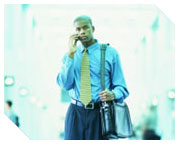 Quios is constantly seeking potential partnerships and opportunities. In particular, Quios seek partnerships with:

Operators
Quios offers multiple strategic partnership opportunities, as its worldwide partnership with Cable & Wireless shows. We help operators increase their SMS revenues without additional CAPEX spend and help them better develop their links to content providers.

Resellers
Quios has a growing network of resellers. Opportunities exist to resell our high speed, low cost SMS services. This gives you the opportunity to reach over 420 mobile networks worldwide, and offer the latest SMS features and applications.

Application Providers
Quios welcome application developer opportunities. If you are developing, or have developed, applications that would benefit from integration with a high speed, high capacity SMS global gateway then we would like to hear from you.

SMS Infrastructure Providers
Quios welcome opportunities with SMS Infrastructure providers. If you feel there is potential synergy between Quios and your company, for partnerships or projects, we would like to hear from you.

Quios work outside the mould. If you feel there is an opportunity that mutually benefits Quios and yourself, but your company does not sit in any of the above sectors we would still like to hear from you. Please contact partnerships@quios.net.

© 2011 by eWingz Systems, Inc. All Rights Reserved.